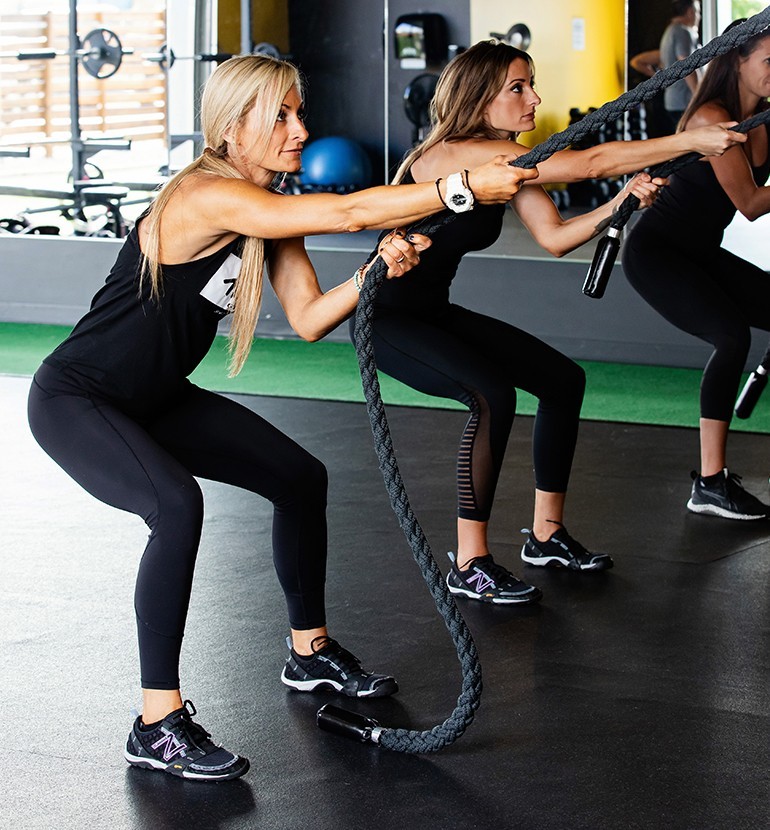 Workouts at The Tribe Gym are performed in group-based classes and circuits. Our classes are for members of all fitness levels. High intensity interval training involves a warm up, alternating between high intensity and medium intensity periods of anaerobic exercise, and a cool down.
Classes run for approximately 30-35 minutes. All Tribe members are watched carefully during training to ensure movements are performed correctly to avoid injury and for you to get more benefits and results.
The Tribe Gym Class Schedule
Monday – Friday
5:30am, 6:30am, 7:30am, 9:00am, 10:00am, 4:00pm, 5:30pm
Saturday
7:00am, 8:00am, 9:00am, 10:00am
Membership Includes Unlimited Classes – 6 Days/Week
(All Pricing Below Includes HST)
Quarterly: $173.50/MO.
Semi-Annually: $160.00/MO.
Annually: $140.00/MO (annual same household $110/month each per person)
Drop-Ins Welcome: $20.00/Class
Purchase a package of 10 drop-in classes for $130.00 (taxes included).